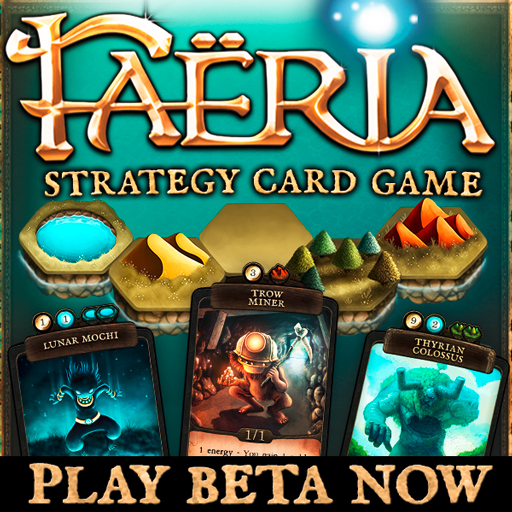 Faëria is a 1 on 1 turn based strategy game mixed with tradable cards and their pure tradition.
Players shape the battlefield as they play, by creating, moving or destroying lands. You play a godly role: creatures and structures are conditioned by the land placement, which evolves as the game progresses. Faëria has been made to be constantly new.
The game comes with an online interface where you can meet, challenge, trade,…
Unlike other CCGs, Faëria will be a one-time purchase, it wiill not be possible to spend money for cards or boosters.
Faëria is currently in closed beta, you can sign-up for the beta on http://www.faeria.net
Check out other free stuff: